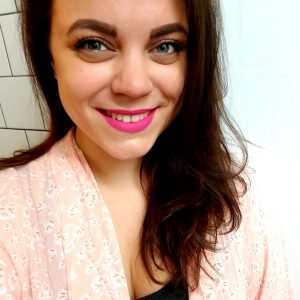 1) What is your educational background?
I obtained a Specialist Honours degree from the University of Toronto in Psycholinguistics. Here is where my passion began in both language and its interaction in the brain.
From there, I completed my Masters degree in Theoretical Linguistics from York University, further enhancing my understanding of language, its function, and its uses both from abstract perspectives as well as practical applications.
Currently, I am a Ph.D. candidate at McMaster University in the Cognitive Science of Language field.
Upon beginning my linguistic journey and education, I didn't realize the future insight I would gain into artificial intelligent systems nor just how mirrored AI structures are to human linguistic interactions.
2) What do you like most about working in AI?
AI is really fun is the first thing I love about it! As a linguist, it's a fascinating interaction to see especially as communication has been the forefront of my interests for the past 10 years. The more I learn about AI – both the development of the structures to run it as well as its ability to learn and better itself – the more captivated I become. Being apart of AI is like getting to watch a child acquire language – teaching it words, concepts, syntactic structures, etc. It's very exciting!
3) What brought you to this company/how did you get started?
I was recommended for the position by Gavin, who works in Research and Development. He and I attended York at the same time and when I was looking for a position to utilize the education I have spent years on obtaining, he reached out to me to tell me about a position within the content team.
After meeting with Ron and getting a feel for what the position was, I happily accepted!
4) What makes the work at iNAGO so special?
Having such a mix of educational backgrounds and experience has been a huge one of the things that makes working with iNAGO amazing! I am literally learning how to do something new every day, from programming to NLU, the insights and knowledge that are being shared with me is something you just can't capture from a lot of jobs. Also, being able to contribute my own specialty in linguistics is very rewarding and also make me nerd out a bit (in the best way)
Every day is something new with new challenges and outcomes that leaves me excited to see what tomorrow is going to bring.