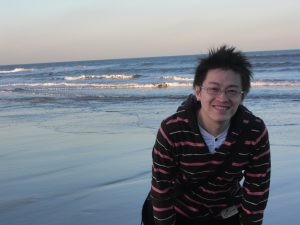 1) What is your educational background?
I studied Computer Science for my Master degree at University of Liverpool in UK. Graduated with Distinction in MSc with Dissertation — "Analysis of AI Game of GO".
2) What do you like most about working in AI?
AI Technology has grown so fast and amazingly these years. I'm always intersted what a computer can achieve compared to a human being.
3) What brought you to this company/how did you get started?
The fact that this company was focusing on AI related technology interests me.
I'm a professional GO player when I was young. And I was really interested about how could AI beat human player in a GO game at the time. I was trying to find an AI related job to start with.
Amazingly, AI already beat world's best GO player a couple of years ago now!
4) What makes the work at iNAGO so special?
It gives you challenges everyday, and give you the oppurtunity to always work different stuff, interesting stuff.
Therefore, I've gained a lot of experince on all sorts of different technologies in sftware engineering.
I also got chances to created many cool applications that are actually in our company's different Demo show cases (even in a Cra) which make you feel a sense of accomplishment.
I really hope to see iNAGO's software(which I mainly took part in the creation) in a REAL car one day soon!