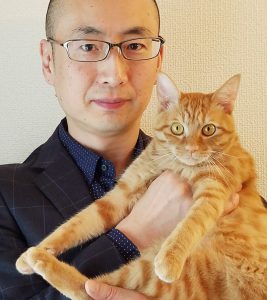 1. What is your educational background?
Meiji University, Agriculture, Life Sciences.
When I was a student, I majored in animal physiology with an interest in biotechnology. This experience later led me to create digital life simulations that recreate the ecosystems and life cycles of organisms on the computer.
2. What do you like most about working in AI?
The potential to create completely new value that has never been seen before and to significantly change society and the times. Since I have always been interested in biotechnology, I am looking forward to the further development of the neural network approach of recent AI technology, which may lead to the elucidation of the evolution of the brain in life.
3. What brought you to this company/how did you get started?
As I mentioned earlier, I studied animal physiology as a student. This experience later led me to work on a digital life simulation, which recreates the ecosystem and life cycle of an organism on a computer. That's where I met Ron.
After that, I worked for several major Japanese companies in new product development and new business development, gaining experience in a variety of business development fields.
And then, I heard that Ron was taking on a new challenge regarding AI-based communication, I joined iNAGO to create an AI business with Ron. I decided to join iNAGO because I was attracted by Ron's personality, the newness of the business he was taking on, and the great potential of the market.
4. What makes the work at iNAGO so special?
The most fundamental activity that is essential for life is communication with the outside world. In particular, I believe that it is a very ambitious attempt to develop a product with the core technology of verbal communication, which is so important in human communication. I feel very privileged to be in an environment where I can create and challenge myself to take on such an ambitious project with my talented and creative colleagues in iNAGO. We develop such special products and do global business directly with large global companies, which makes my days exciting and creative.