Natural interaction
through Context-Aware
Goal-Oriented technology.
Natural interaction
through Context-Aware
Goal-Oriented technology.
netpeople Technology
Some try to mimic conversation by targeting keywords and shooting out search results. However, this only works one search at a time because it has no context and relies on simple natural language understanding. It also uses pre-scripted scenarios to provide the impression you're having a conversation.
Then there are better digital assistants that can understand in context, but again they are limited by their natural language understanding and simple context-awareness. They're just not smart enough to be proactive.
netpeople enables actual human-like conversation and interaction with advanced technologies that work together in unison. This is how netpeople understands what's being said, keeps it all in context and at the same time relates it to everything around you. From there netpeople determines your intent and takes action.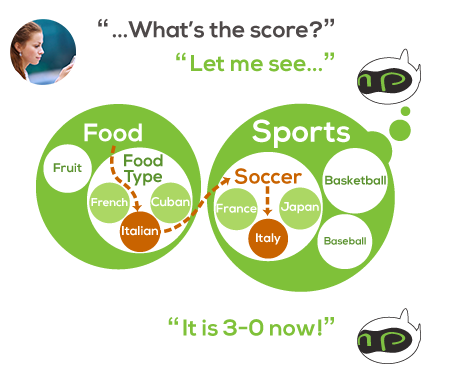 Context-Aware
This patented technology is what allows netpeople to handle more than one request at a time. Everything you say during the course of the conversation is kept in context which netpeople uses to filter down your conversation to get you exactly what you want.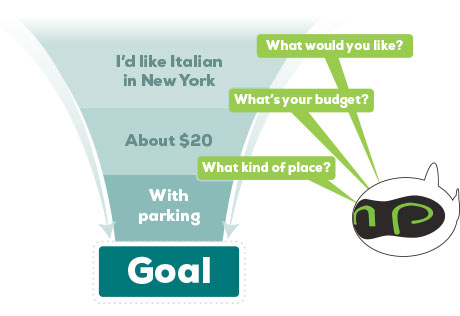 Goal-Oriented
Conversation is not possible if a device is not pro-active. Our patent-pending Goal-Oriented technology is how netpeople knows how to lead the conversation by asking the right questions at the right time based on what you say.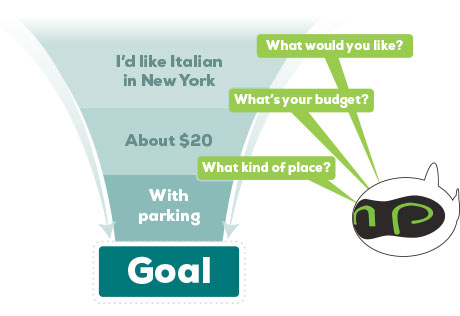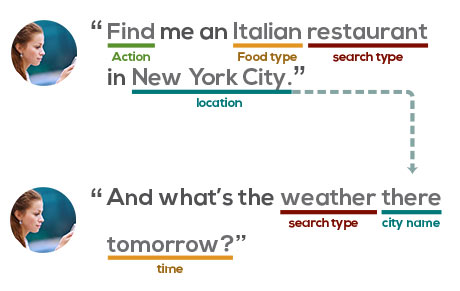 Natural LanguageUnderstanding (NLU)
Standard speech recognition programs out there fail because they can't distinguish the meaning of words based on how they are being used. netpeople NLU engine uses its own knowledge and context to understand how words are being used to reveal the intent of your conversation.
And It Works For Any Client
Another major feature is that netpeople takes this exclusive technology and makes it work for "Any Device." The architecture of netpeople is designed so that it is simple to integrate with any software/client and supports any network device.
Let's create the next generation today.
Let's create the next generation today.
netpeople Development Tools
Unlike other technologies, netpeople isn't a take it or leave it platform with set functionality. The netpeople platform is different because it is equipped with advanced development tools, APIs and defined protocols. These features make it fully customizable and free to integrate with any outside system. This is how we create solutions never possible before:
Using GUI based tools, non-programmers can create custom agents with specific knowledge to provide a digital assistant for any domain and objective
Programmers can add advanced functionality through the built-in programming language
Incorporates a plug-in system that allows you to expand its core functionality without limits
With netpeople you are never limited by the technology. By creating a platform that is fully customizable, the meaning of "innovation" takes on a new world of possibilities.